Ever wondered which is more accurate a treadmill or Apple Watch? We actually did, and collected some important details about the level of accuracy that these devices work with.
If you are curious about it, be sure to read on.
Is a Treadmill or Apple Watch More Accurate for Distance?
Despite being almost always accurate, smartwatches fail to provide the exact readings for distance. Rather, they are just strong estimates based on the stride length. On the other hand, a treadmill gives more accurate data than an Apple Watch app as it measures rotations, while smartwatches cannot recognize inclines or declines.
Best Treadmill App for Apple Watch
If you still want to use your Apple Watch while working out, you need to be prepared. Your Apple Watch workout app is not capable of recognizing and adjusting inclines and declines; instead, the measurement it shows is based on your arm swings. Therefore, you will need a treadmill app to help you out instead.
Most smartwatches and running apps are designed to be used for an outdoor walk or outdoor run and not treadmill workouts. Therefore, what you really need is a treadmill app that will work perfectly with your Apple Watch. Here are some of the best apps that you should consider for a treadmill run;
Nike Run Club
Nike Rub Club is a popular running app that allows you to track your treadmill sessions. You can download it on your Apple Watch easily and use it to track your running and walking workouts. This app also comes with global and custom challenges. It offers personalized coaching plans as well as audio-guided runs. The app is extremely helpful for staying fit and helps keep you motivated.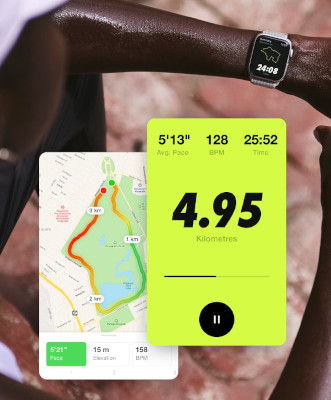 Runkeeper
Runkeeper is another app known for being one of the best fitness trackers to run on a treadmill with. This app is great for use on the treadmill because you can easily track your runs with it. The app comes with the Apple Watch, which means you no longer need to keep your phone on hand.
Aaptiv
Aaptiv is considered to be one of the best apps for your treadmill. This app offers you tons of features, including trainer-led workout sessions. Apart from that, it offers other features for your treadmill workouts. You can easily set the peak speed and incline and the estimated distance and music style that will help make your workout sessions a lot more enjoyable.
Treadmill Calories vs. Apple Watch
When working out, you might want to know how many calories you've burned. You can use your Apple Watch to do so. However, you will first need to reset your calibration data on your smart watch for the treadmill to accurately measure the calories burned. Here are the steps you need to follow if you want to calibrate your Apple Watch.
The first step is to go to the settings of your iPhone.
Then scroll down to the "Privacy" option of the My Watch tab and tap on it.
Then tap on the "Location Services" option.
Now tap "System Services" and go to the "Motion Calibration & Distance" option. Turn it on.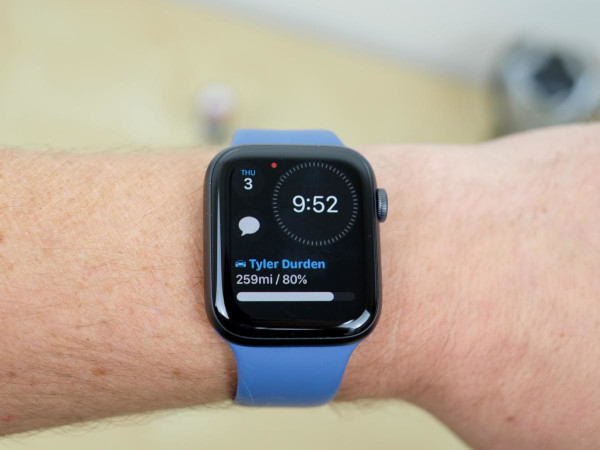 Once that is done, you just have to get onto your treadmill and open your workout app. Before you start, click on the three horizontal dots. Select your mode of workout; for a running session, select indoor run and for a walking session, select treadmill or indoor walk. After that, you can start your session. Make sure you work out for 20 minutes, as this will allow your watch to gather enough data. This data will act as reference data for all of your other workouts. Your Apple Watch will be calibrated after you've worked out for these 20 minutes, and you can start using it.
However, remember that the readings on your Apple Watch won't be accurate. Therefore, if you want to know the exact number of calories you have burned, then you should opt for the Foot Pod instead. This device measures readings far more accurately than the Apple Watch. It also provides precise data of when you're running on the treadmill.
You must understand that although the Apple Watch is an accurate smartwatch, it does not give accurate readings on a treadmill. While these tips can help improve the accuracy, the data still won't be precise.