Treadmills are usually an expensive investment, so it is no wonder that runners want the best for their money.
The average lifespan of a treadmill is around 7-10 years. However, it can last longer than the predicted time if you take proper care of it by keeping the treadmill clean and routinely properly lubricating the belt. However, this does not mean that the parts of the treadmill cannot fail to function. For instance, the motor can fail after 3-4 years of use.
Features to Consider when Investing in a Treadmill
Choosing the right treadmill in the first place is highly important so that it lasts you for longer. Some things to consider before you invest in a new treadmill include:
Cost
Treadmills differ widely in cost because of the features they offer. You should consider investing in more expensive models. A quality treadmill provides a number of useful features, like speed customization. You also need to remember that machines that cost lower also come with short warranties, so they might not last long.
When it comes to the cost, you also need to take into account the cost of getting the machine assembled. If you do it yourself, you might not fit all the parts correctly, or you may damage something. So, make sure you also consider the cost of getting the treadmill assembled professionally.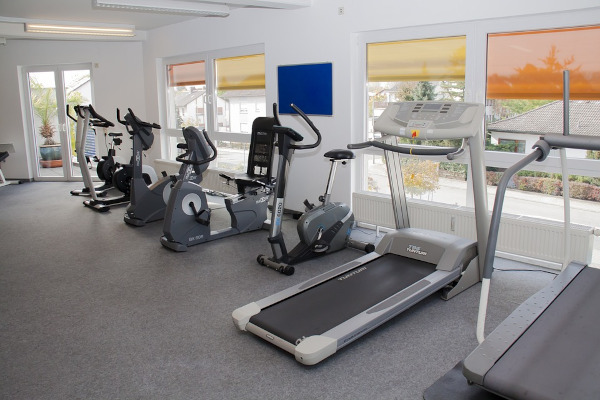 Quality
You also need to factor in the quality of the machine. A poorly-made machine won't last as long as a higher-quality treadmill. You should also ensure that your treadmill can withstand rough usage and wear and tear. This is because you wouldn't want your treadmill to malfunction or breakdown at the wrong time. So make sure you read customer reviews to know how durable a treadmill is.
Brands
Some brands provide better quality treadmills than others. Along with that, they provide a long warranty and good customer service in case anything goes wrong. Any company that stands by its product with a long warranty knows that their treadmill lasts a long time. Some good brands you should check out include Nautilus, Sole, Horizon, and NordicTrack treadmills.
Additional features
Treadmills usually come with a bunch of extra features that make the machine more convenient and fun to use. For instance, the control board should be well within reach and simple to use while working out. Other features that can make using a treadmill more fun are flexible speed, a heartbeat screen, or a dedicated place to hold an MP3 player.
Maintaining the Treadmill – Cleaning, Lubricating
While cleaning a treadmill is somewhat time-consuming, it is not very difficult. However, you can also opt for an annual service instead of doing it yourself. There are two aspects of maintaining a treadmill: cleaning and lubricating. Use a wet cloth to wipe your treadmill from the inside and outside after every use. Make sure there is no hair, dust, or other particles that can damage the machine. Also, inspect the belt to make sure it doesn't have any bumps or lumps.
Cleaning the treadmill regularly not only extends the life of your machine but also helps prevent multiple repairs and expensive replacements. Lubricating your machine is also important since it helps the treadmill last longer and perform better. You can find oils, spray bars, sprays, etc., for lubricating parts of your treadmill.
When it comes to lubrication, make sure you follow the manufacturer's manual, as some home treadmills are self-lubricating. You should lubricate your machine every 3 months, but the frequency of lubrication also depends on how frequently you use the machine. Even if you don't use it daily, a quick spray every now and then helps keep things in order.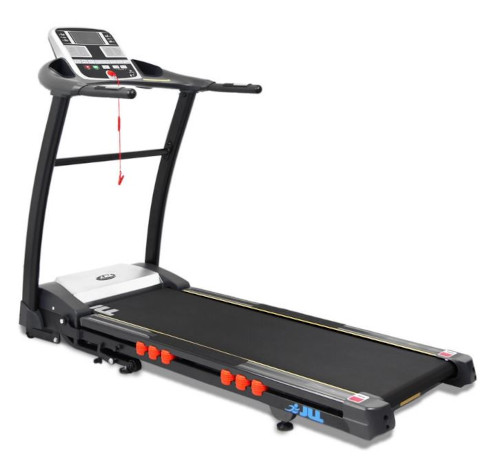 Keep the Warranty
The warranty on a treadmill helps determine its quality. Longer warranties are a great investment and it usually means that the manufacturers trust their machine to last a while.
Treadmills are a costly purchase, have many moving parts, and need to withstand rough use. Some more advanced treadmills contain complex hardware, and some even incorporate screens with tablet-like features. To make sure you don't have to spend money on frequent replacements, you need to look for a good warranty.
Most treadmills come with warranties between 1 and 5 years. But, if you want a treadmill that serves you for longer than that, then make sure you go for a machine with a longer warranty.
The best option is going for a treadmill with a lifetime parts warranty or at least a 10-year long one on the frame and motor. Also, look for the labor warranty since labor costs the most. Go for a machine that offers at least a 2-year warranty on the labor.
Closing Thoughts – What's the Expected Life Span of a Treadmill?
The life of a treadmill depends on a number of factors, such as how frequently you use it and how well you maintain it. Generally, the average life span of a good treadmill is 7-12 years. With proper maintenance and careful usage, you can enjoy your treadmill for many years!