Retaining a fit figure is everyone's dream, and there is no better workout machine than a treadmill. But this piece of equipment works best when it is used alongside the brilliant treadmill accessories available on the market. So, if you want to up your game, you need to get some treadmill running accessories.
Treadmill Extensions
A lot of brands offer treadmills with the following extensions already installed; however, you may also make these upgrades yourself.
Treadmill Device Mount or Tablet Holder
Many people like to watch their favorite movies and TV shows while using their treadmills. A tablet holder is one of the best treadmill accessories that keep running or walking interesting for a long time.
The best kind of tablet holders are ones that are sturdy and durable and can be adjusted easily. The size of these holders may also vary according to the design. If you prefer watching your videos on your mobile phone, then you should invest in a device mount. However, if you have a slightly larger tablet, it's better to invest in a much larger holder.
You should also note the compatibility. If you have multiple machines at your home gym and want one holder to work with them all, it's advisable to buy a holder that ensures greater flexibility and very good grip size.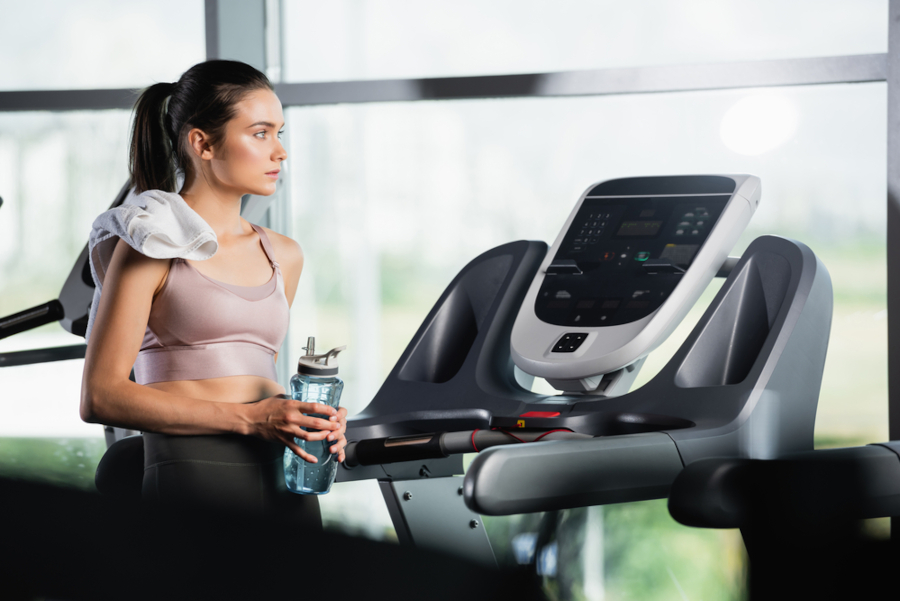 Treadmill Reading Rack
Reading and exercising simultaneously may seem like an impossible task for many, but for some avid readers, it is no trouble at all. A reading rack needs to be compact and sturdy, so you can read your favorite books without having to compromise on your treadmill workouts.
The most popular reading racks offer great compatibility and can fit most exercise machines like stationary bikes, rowers, ellipticals, and treadmills quite easily. However, make sure that these machines come with a flat console for easy usage.
It's also advisable to check that the reading rack is not placed too close to the treadmill handles. So regardless of the model you invest in, make sure that it is not too large.
Treadmill Desk Attachment
There are a lot of variations when it comes to a treadmill desk attachment. Most measure 34 inches long and can accommodate a number of laptops and tablets at the same time. The printed ones are very popular and add to the appeal of your treadmill. But more importantly, these desks help make your exercise regime a lot more interesting.
Moreover, laptops and tablets heat up quite easily and require active ventilation. A large slot and a half-moon back design are really popular because they allow for more ventilation for your devices. Such a design also leaves enough room for emergency and reset buttons on your laptops.
Another thing to look out for is a long strap that fits on the treadmill handles. This, along with anti-slip padding, adds safety and durability to the design.
The best thing about these attachments is that they make exercise easier for people with tough jobs. Employees can do things like watch presentations while walking on their treadmills.
Treadmill Extras
When it comes to treadmill accessories, you should definitely consider investing in the ones mentioned below. These will help keep you safe and comfortable.
Treadmill Mat/Pad
People living in apartments are often wary of buying a treadmill. This is because treadmills make a lot of noise and can disrupt the peace of your neighbors. This is where a mat or pad comes in that absorbs vibration. Treadmill mats are placed underneath the treadmill and help absorb some of the noise produced by the machine.
Mats are also available in many different colors and sizes and help reduce the vibrations caused by the treadmill.
Treadmill Cup Holder
It goes without saying that running or even walking on your treadmill induces fatigue and exhaustion. In moments where you are on the verge of giving up, a nice drink can help rejuvenate your body. A treadmill cup holder is ideally placed on the front side of your treadmill near the screen.
It usually comes in a deep cage design that is lined with rubber. The slip-resistant bottom enhances safety and prevents the glass from tipping, while its excellent adjustability allows you to place any bottle with a diameter less than 95 mm. You can place water bottles, coffee mugs, beverage cups, and drink bottles in these holders. Lastly, these holders allow for a 360-degree rotation that makes usage easier.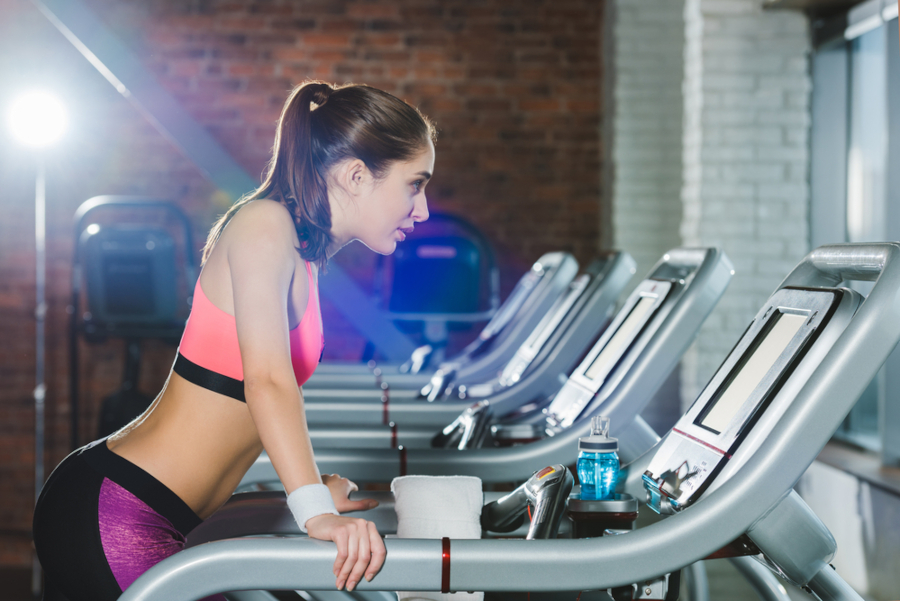 Treadmill Safety Key
Most modern treadmills boast unmatched safety and protection. However, exercising on a treadmill can get quite risky, especially when running at high speeds. You can easily fix the issue by installing a safety key.
You can attach the safety key to the front panel of the treadmill by running it through a string on one end and holding it or wearing it on the opposite end. If you slip or lose balance, the key is pulled out of the string, causing the treadmill to stop immediately. This will allow you to experiment with different speeds and styles without worrying about your safety.
Treadmill Cleaning
Your comfort is important, but it can only be ensured when your treadmill is clean. Here are some accessories for treadmill cleaning.
Treadmill Cleaning Kit
When people think of treadmill accessories, they mostly think about things that can enhance their safety and efficiency. However, a cleaning kit is also an essential item because it provides adequate lubrication to your running belt. You can easily use the kit without removing the treadmill belt entirely.
Most cleaning kits are fully compatible with treadmills, exercise bikes, and ellipticals. They also come with extended-reach tube caps that provide a non-toxic and odorless cleaning process.
Treadmill Silicone Oil or Lubricant
This is a kind of cleaning lubricant that helps enhance the efficiency of your treadmill. Silicon oil is considered to be one of the safest and most reliable ways to clean your exercise equipment. To achieve a perfect result, all you have to do is slide your hand underneath the treadmill belt and create a gap between it and the deck.
Then squeeze the oil or treadmill lubricant gently inside, moving it slowly towards the edge and the center of the belt. Doing this regularly not only helps reduce friction between the belt and the deck but also reduces the noise.
So the next time you are feeling annoyed at the inadequate maintenance and working of your treadmill, make sure to apply some silicone oil and silicone lubricant underneath the belt.
Treadmill Cover
With the rise of fitness awareness, people are trying to take better care of their equipment. A treadmill cover is mostly made of cotton or plastic and helps protect your treadmill. It is mostly made of a waterproof material that helps keep moisture, dust, and other similar materials out.
Since the cover helps keep dirt away, it also ensures better efficiency for your equipment. On top of that, it allows for better functionality and adds to the aesthetic appeal of your treadmill.
Treadmill Clothing
What you wear is almost as important as what you do during your workout. Here are some excellent treadmill running accessories for you to invest in:
Ankle or Knee Brace Compression Sleeve
You will immediately feel the difference in your movement when you use an ankle or a knee brace compression. You will not only be able to move faster but will also be able to enjoy a lot more flexibility. The lightweight and breathable material ensures faster pain relief and helps prevent swelling of your limbs.
Moreover, a compression sleeve helps regulate blood circulation and heats your muscles. The material is also not too restrictive and allows for greater ease of use.
Treadmill Running Shoes
It goes without saying that good shoes can go a long way. Most shoes intended for running are very durable and sturdy and keep your spirits high for a longer time. Most shoes also stand out because of their flexibility and cushioning system. So, all in all, if you want to experience more comfort and luxury during running, you should definitely invest in a well-recognized and reputable brand.
T-Shirts, Tank Tops, Sweatshirts, Hoodies
Most people tend to sweat a lot during their workouts. This often leads to a bad odor and appearance. So before starting your workout, make sure you have a couple of breathable and comfortable t-shirts.
Shorts, Tracksuit
A tracksuit, either with pants or shorts, will come in handy when you have to run on your treadmill for a long time. These are mostly made of cotton and are backed by a good warranty.
Treadmill Armband, Headband
When you are running on your treadmill, one of the most irritating things is your hair hitting your face. This is why you should have a headband to keep your hair tied at all times. Armbands are also useful and can help enhance your movements.
Treadmill Cooling
You need to regulate your body temperature when you are walking or running. We have compiled a list of the best treadmill running accessories that will keep you cool.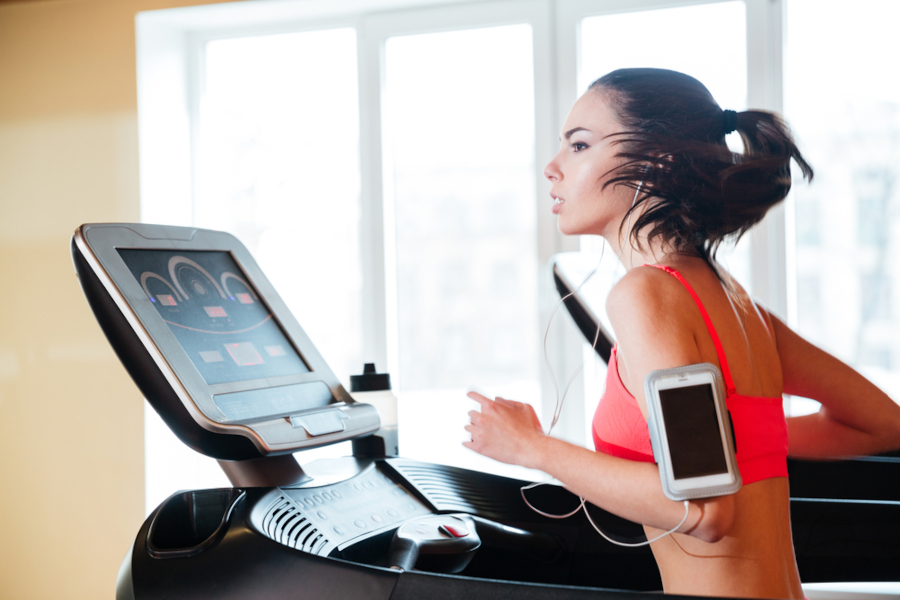 Cooling Towel
A cooling towel keeps you dry, and it can also give you a cool sensation after your workouts. It is mostly made of ABS that is free from any toxins or harmful materials. So, if you want cold therapy after your workout sessions, a cooling towel is a must!
Water Bottle
Staying hydrated is the key to fitness, and there is nothing that a good water bottle cannot solve. A glass water bottle is preferred because it is reusable and features an environmentally friendly design.
It's advisable to keep a 2-liter bottle near your treadmill at all times. If you go to the gym, taking a lightweight and compact-sized bottle may also be useful.
Treadmill Fan
Many people don't like to walk or run with air conditioners on. A treadmill fan comes in handy and allows you to cool off your body without stopping frequently. A good fan usually comes with a replaceable and rechargeable battery and offers a run time of 5 to 6 hours on a single charge.
Treadmill Tech
Tech companies understand the need of the hour and have invested a great deal of time and money in apps and gadgets. Here is a list of everything you need to look out for.
Treadmill Workout App
There are many treadmill workout apps that help you monitor your progress. These apps have allowed users to get the right kind of motivation and get slimmer and fitter in no time at all. Moreover, they provide you with a variety of different techniques to enhance your warm-up and workout routine.
Treadmill Headphones
A good pair of headphones will allow you to listen to your favorite music and watch TV or your favorite videos with ease. Wireless and Bluetooth headphones are better because a wire is more likely to hamper your speed during running.
Heart Rate Monitor/Sensor
Heart rate monitors and sensors have become immensely popular. People want to exercise as much as they can without compromising their health. A heart rate sensor usually comes with comfortable straps that are wrapped around your chest and keeps you updated on your real-time heart rate data. It also helps track the classic running metrics accurately.
Premium heart rate straps can transmit data via Bluetooth technology. There are also apps like Zwift that are compatible with these monitoring sensors, allowing for greater efficiency.
How Accurate are Treadmill Heart Rate Monitors?
The accuracy of heart rate monitors depends on device type and use. Accuracy relies on the contact between the runner and the device. The most popular heart rate monitors are handlebar and chest strap models. The runner must maintain contact with the handlebar or the measuring device. Chest strap models measure a larger skin area, making them more accurate.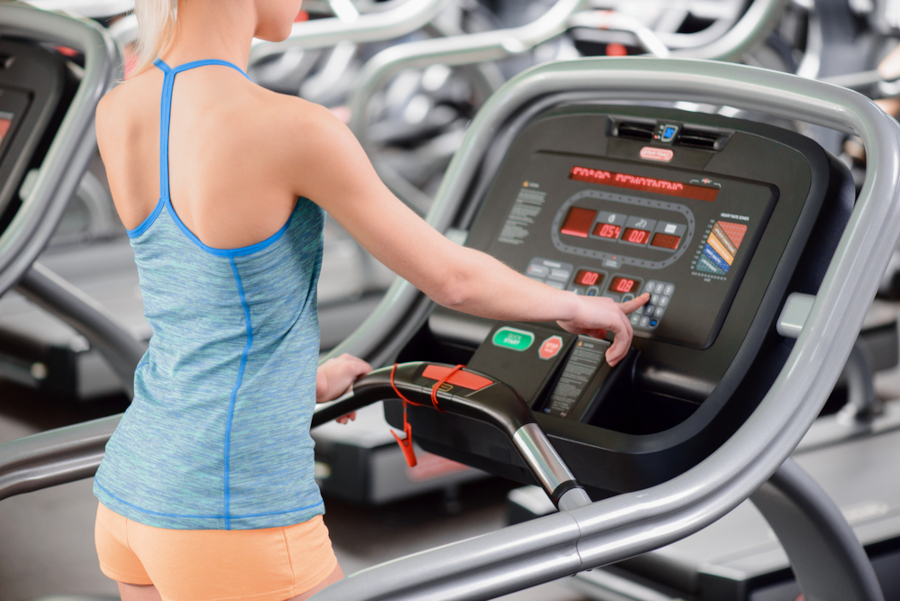 Do Treadmills Have Odometers?
Yes, most treadmills have odometers that track mileage and hours spent on the treadmill. The distance measured on the treadmill is accurate, as it is based on the revolutions of the treadmill belt regardless of any incline. If there's no odometer included, a DIY solution or a fitness tracker option may also be available.
What is a Foot Pod?
A foot pod is a running device measuring running speed, covered distance or running tempo. The pod is lightweight so it wouldn't disturb movements, and it is attached to the runner's shoe, usually to the laces or the heel. A foot pod helps to provide precise data on running both on indoor treadmills and during outdoor training.
Treadmill Workout Book
A treadmill isn't only about walking or running at a fixed pace. There are a lot of ways to enhance your workouts, such as using a higher incline or a varied speed. If you are looking to get the most out of your treadmill regime, you should invest in a workout book.
Most of these books are very well written and include a variety of ways in which you can up your game. Use different methods and techniques and become one of the best runners in no time!
Conclusion
Everyone wants to get fit these days, but very few people go the extra mile to ensure they get better results. The aforementioned treadmill accessories will help you get a better workout and get in shape in no time at all.